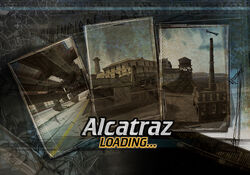 Alcatraz is the third level in Tony Hawk's Pro Skater 4.
Based on Alcatraz, a famous American prison located in San Francisco Bay.
Version Differences
Edit
The PS1 version of THPS4 has parts of the island cut off, most notably the skatepark area.
San Francisco can't be seen on the PSP version of THP8.
Ad blocker interference detected!
Wikia is a free-to-use site that makes money from advertising. We have a modified experience for viewers using ad blockers

Wikia is not accessible if you've made further modifications. Remove the custom ad blocker rule(s) and the page will load as expected.