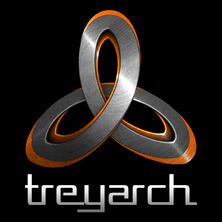 Treyarch is an American video game developer, founded in 1996 by Peter Akemann and Doğan Köslü (aka Don Likeness), and acquired by Activision in 2001.
Tony Hawk's franchise
Edit
Other games
Edit
Treyarch is the company that adopted Spider-Man and Call of Duty game series. It is also known for developing Kelly Slater's Pro Surfer which was marketed along with THPS3.
Ad blocker interference detected!
Wikia is a free-to-use site that makes money from advertising. We have a modified experience for viewers using ad blockers

Wikia is not accessible if you've made further modifications. Remove the custom ad blocker rule(s) and the page will load as expected.